RanceLab® FusionRetail™ 6 Case Study

Bunkaari India
Bunkaari India is located in Kolkata and Raipur. They are famous for Indian Textiles and being situated in different locations they cater to customers with varying tastes.
More…
Landmark
Landmark is one of the key stores of City Center Mall, Dhanbad. They deal in fashion apparels from various top brands across the India. The store is well spread in an area of 2500 sqft catering to Mens, Ladies and Kids apparels.
More…
Spacio
Spacio is located inKolkata, West Bengal. A store spread across 25000 square feet and 5 levels, showcasing furniture, accessories and collections from about 14 countries across the world.
More…
Ibizza - A Fashion Studio
Ibizza - A Fashion Studio India is located in capital city Patna of Bihar. They are a chain of department store offering product categories like Sarees, Dress Materials, Kids wear and Casual wear.
More…
Kaanchi Co Srinidhi Silk
Kaanchi Co Srinidhi Silk is located in Bangalore. They are having retail outlet with wide varieties of Sarees catering to customers. They have 2 outlets located at 2 different places with large pile of stocks.
More…
Magnet
Magnet is one of the leading fashion footwear brands. Started its operations about 6 years back they have had marked their presence in metros like Amritsar, Bangalore and Kolkata.
More…
Shree NavDurga Fashion
Shree NavDurga Fashion is located in Srikakulam, Andhra Pradesh. They are having cloth shop with readymade, textiles of different size, color and design, single outlet catering to various tastes and preferences of local customers.
More…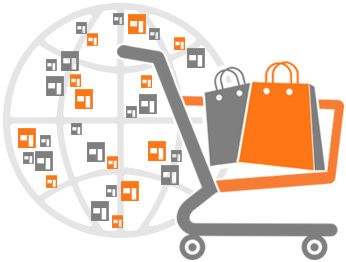 FusionRetail has quickly become a favorite of thousands of retail stores across the globe.
For retailers, who own a stand-alone retail store or a chain, FusionRetail is ready-to-use retail software that has got everything to manage your retail business and open new stores. It helps you to streamline the process for sale, purchase, stock transfer, financial accounting, payroll, customer loyalty programs and promotions.