Chain Store Management
Enterprise wide real-time connectivity across all of your Stores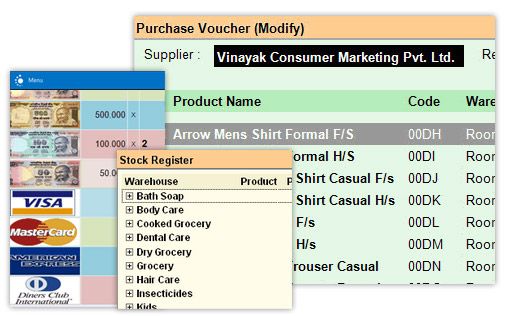 You just need simple dial up or a broadband internet connection. No need to have fixed IP or leased lines. The smart client technology allows each location to work independently even if the internet connectivity is lost. Whenever the connectivity is stored it syncs the data automatically with head office.
RanceLab® FusionRetail™ 6 Multi Location brings you the enterprise wide connectivity across all of your stores, warehouse and back office.
Occasionally Connected Clients
If you cannot afford to lose sale, customer and revenue just for unreliable internet connection, deploying a web based application obviously won't work. Consider RanceLab® FusionRetail™ 6. You can carry out all the store operation without worrying about the connectivity. Everything gets updated automatically when its gets next connection.
Near Real Time
If the internet connectivity is stable, it synchronizes the data in near-real-time. This means you do not have to wait for day end and manually import the data.
Deployment
Initial Installation is very easy and fast. RanceLab® FusionRetail™ 6 installer have all the components you need to deploy on a Microsoft® Windows® XP platform.
Centralized Setting
All the settings like printing, options and security is centrally controlled. This means there is Zero Setup at branch location. The setup does not require special skills at the branch location.
Regular Update
The update process is built in the application itself. Once the server is updated using "Auto Update" function, all the clients gets updated automatically.
Automatic Data Synchronization
The data is automatically synchronized based on the data sending rules. This gives you ultimate control on what data should synchronize. The best part is that no human intervention is required. No manual import and export.