Customer Relationship
Customer Loyalty Program that increases your ticket size by 20-30%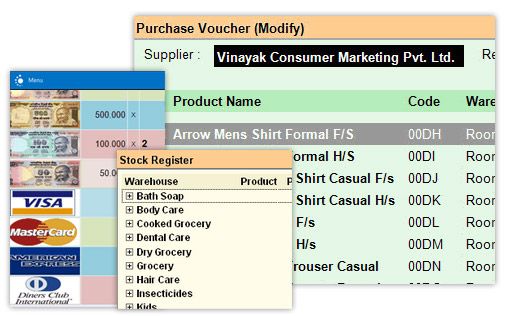 The overall goals are to nurture and retain existing customer and constantly get new one, entice former customers back into the fold, and reduce the costs of marketing.
Your customers wants more choice. More recognition. More responsiveness. More real-time transactions. And of course a "loyalty card" that guarantees more (extra) benefits.
Offer the loyalty card (magnetic, bar-coded or a smart card) to the customer. Award points when they buy and keep them coming back to your store. This guarantees increase in sale.
RanceLab® FusionRetail™ 6 CRM records the buying history of each customer. It also generates points based on their purchases and creates different privilege club membership. When used in multi store environment, RanceLab® FusionRetail™ 6 CRM keeps track and synchronize the customer points and other information across the chain in near real time.
RanceLab® FusionRetail™ 6 CRM automatically sends SMS on birthday and anniversary. It also sends SMS for promotion, new arrival, store launch and festive seasons greeting. The constant and precise communication helps bringing the customer back to the store.
Poll & Survey Management
Electing certain persons for specific posts by the independent members for controlling the administration of business house.
Customer Service
Customer Service Management that ensures repeat business and referrals